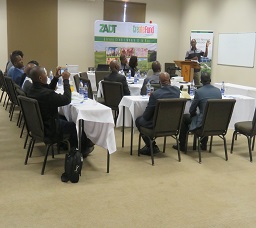 Celebration Conference Centre, Harare & Holiday Inn Bulawayo
The ZADT launched and trained PFIs on three (3) of the new products that were developed during the year ended 31st December 2017. Trainings were done on the 13th April 2018 and 27 April 2018 for Harare and Bulawayo based PFIs respectively. The new products that were launched include Access to Clean Technology (ACT) and Climate Smart Agriculture (CSA) products.
Critical issues came out of the product launch as these have been noted by the ZADT for improvement.