Impact of CREATE Fund on smallholder farmers
Results of the turnover survey for facilities which matured in 2016 showed that average growth for value chain actors accessing the Fund stood at 24%. This represented a significant improvement from the 2015 position where growth stood at 7%. However, 40% of companies recorded negative growth mainly attributed to prevailing challenging economic conditions in Zimbabwe and other factors.
The survey results also showed an improvement in capacity utilization from an average of 65% at time of disbursement to 71% at time of loan maturity. Contracting companies were the most dominant in terms of growth, their average growth being 69% followed by Agro dealers at 58%. This shows that despite the adverse operating environment, the CREATE Fund contributed to the positive growth of the businesses of borrowing intermediaries. 
Impact of CREATE Fund on smallholder farmers
In 2016, a profiling exercise was done to capture success stories of smallholder farmers in Chiredzi and Hurungwe. This exercise was aimed at highlighting how smallholder farmers under sorghum and paprika production were benefitting from the activities of CREATE funded value chain actors. Some of the smallholder farmers testified to having improved their homes and nutrition of their families through their involvement with CREATE Fund borrowing value chain actors.
Below are pictures showing some of the farmers captured in the 2016 profiling exercises; 
Value chains were smallholder farmers have benefitted 
Some examples of value chains where smallholder farmers have benefitted from linkages with funded agribusinesses are as follows:
Maize Production
Northern farming has worked with more than 1,000 farmers to grow maize in Chiweshe, Goromonzi and Zvimba to grow maize under contract. The company supplies inputs for up to 1 hectare. The inputs include seeds, basal and top dressing fertilizer, herbicides and insecticides. Farmers pay for the inputs after harvesting and marketing of the produce. Inputs for one hectare of maize are repayable by two tonnes of maize.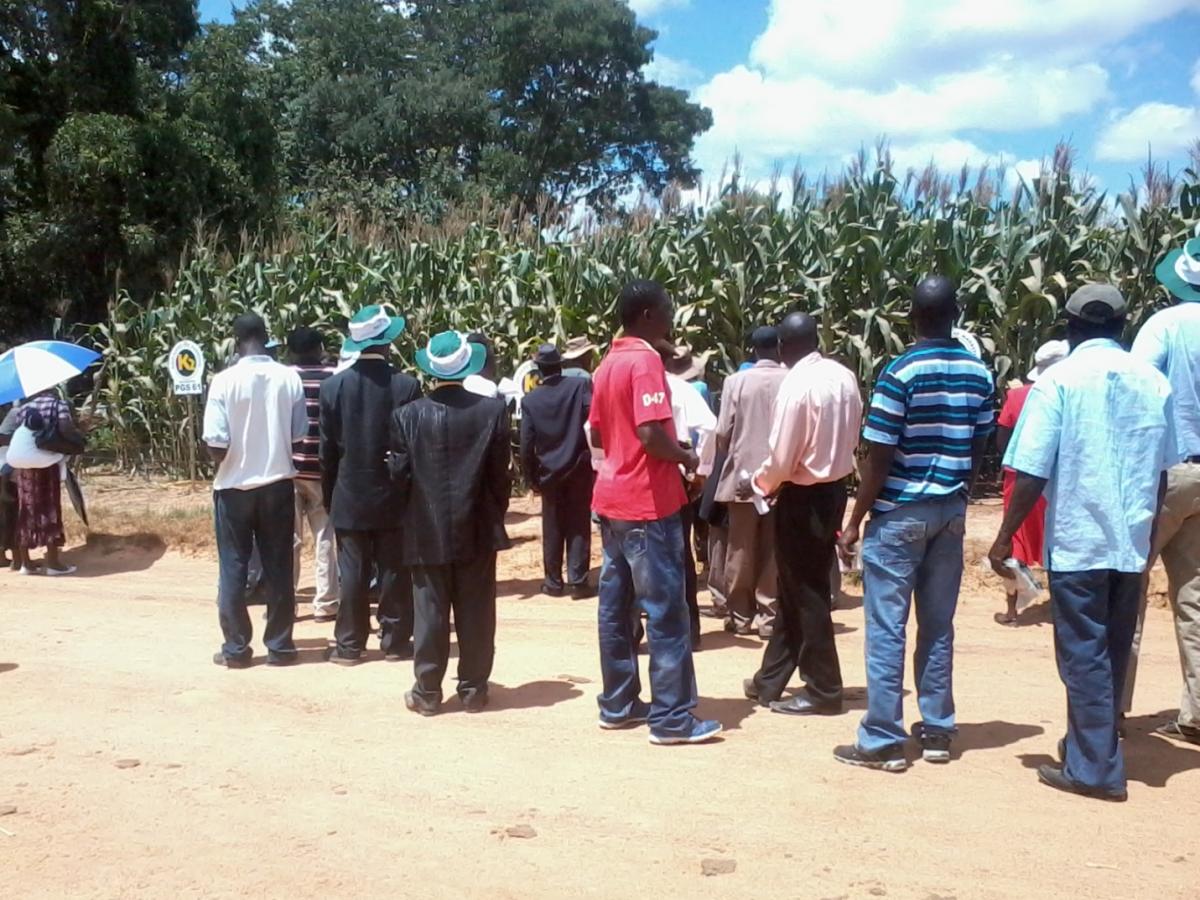 A field day is held at a homestead of a smallholder farmer who grows maize under contract with Northern Farming in Chiweshe communal area of Mashonaland Central
Beef Production
Thousands of smallholder farmers have benefitted from markets provided for their livestock through several funded companies such as MC Meats in Midlands, Masvingo, and Mashonaland provinces, DAECO Holdings in Matabeleland, Taultro Investments in Nkayi district and Byskmer Investments in Manicaland.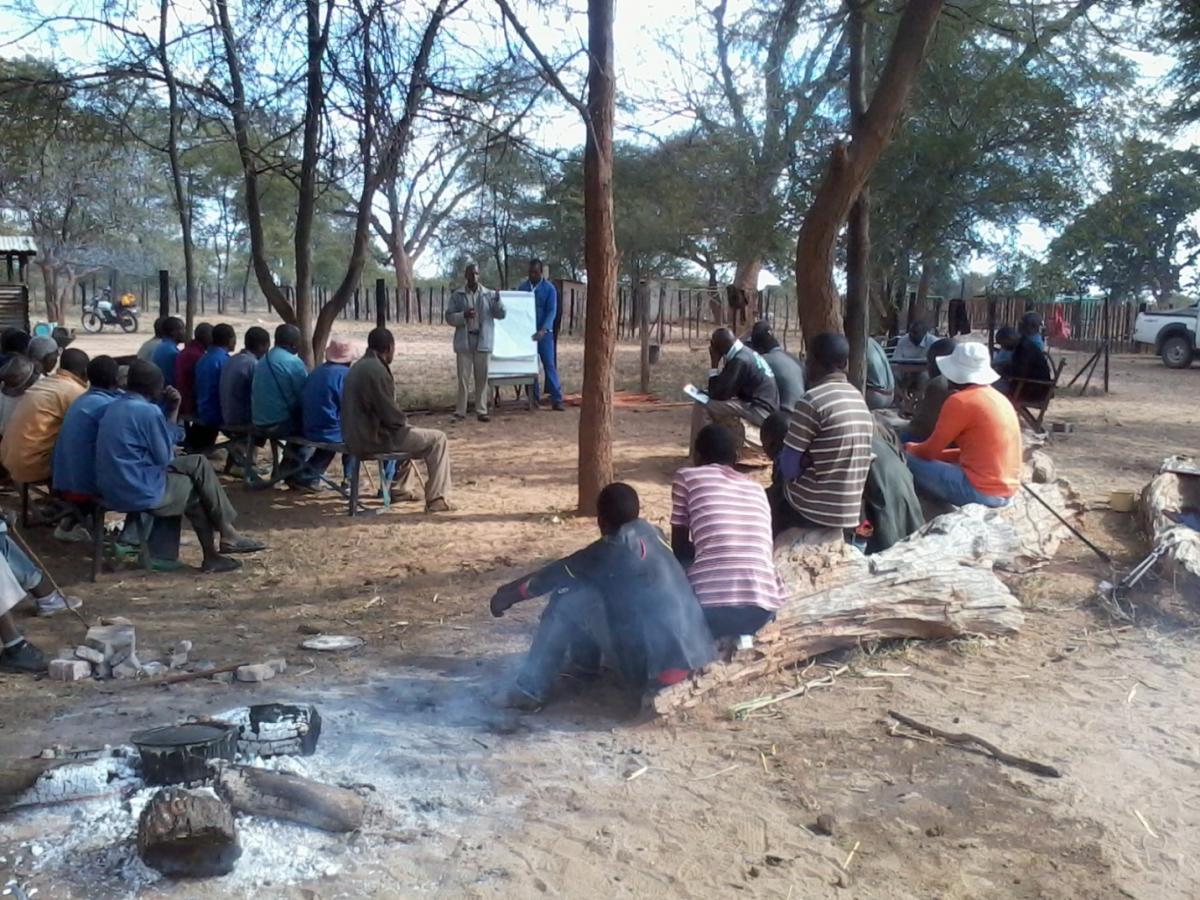 Smallholder farmers in Dakamela communal area, Nkayi, receiving livestock production and management lessons at a Nuclear Breeding Centre operated by Taultro Investments. The Company leases cattle to smallholder farmers in the area who benefit from by-products such as milk, manure and draught power. Farmers also get commissions when animals under their custody are sold by the Entrepreneur.
Sesame Production
More than 5,000 smallholder farmers from different parts of the country have ventured into Sesame production where agribusinesses such as Sidella Trading have established off-take agreements.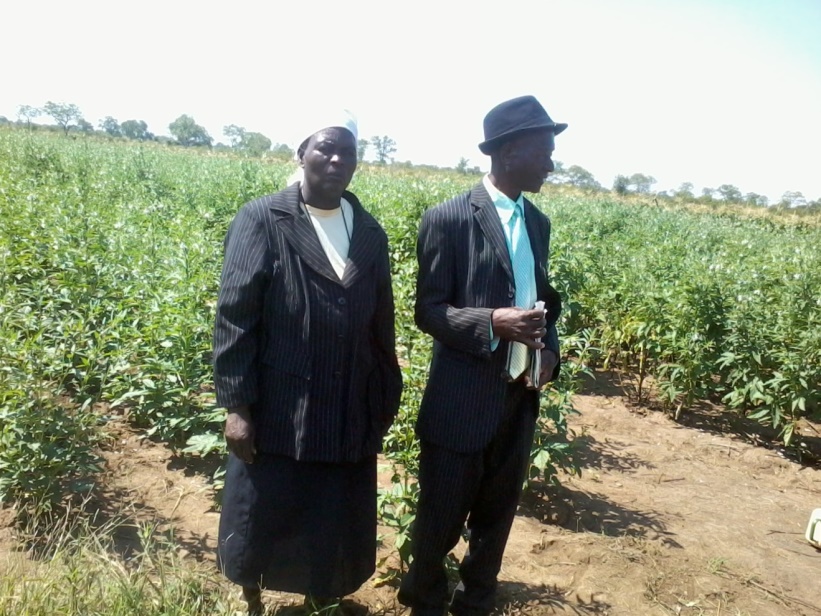 A smallholder farmer and his wife pose in front of their Sesame crop during a field day in Chiredzi in April 2015
Banana Production  
About 750 smallholder farmers in Mutasa and Chipinge districts have entered into contract production of bananas for companies such as Nzarayapera Investment, a division of Matanuska. More and more companies are buying bananas from these areas.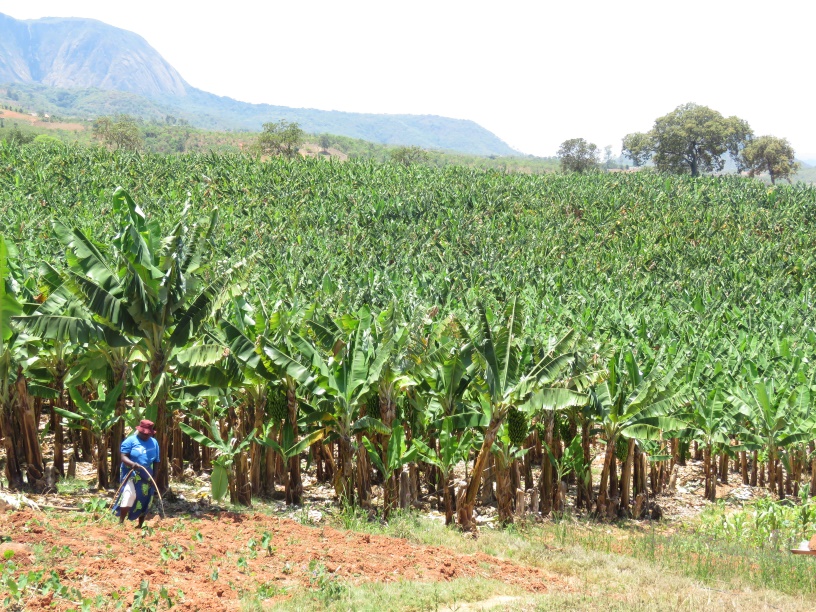 A woman watering yams in front of their family banana crop in Honde Valley  
Tea Production
More than 1500 smallholder farmers in Honde and Save Valleys have established tea plots in out grower arrangements with companies such as Hippocrene and Tanganda Tea Company. These companies have accessed value chain financing under the CREATE Fund for working capital purposes which has enabled them to provide inputs and buy the harvested produce from the contracted farmers under off-take arrangements.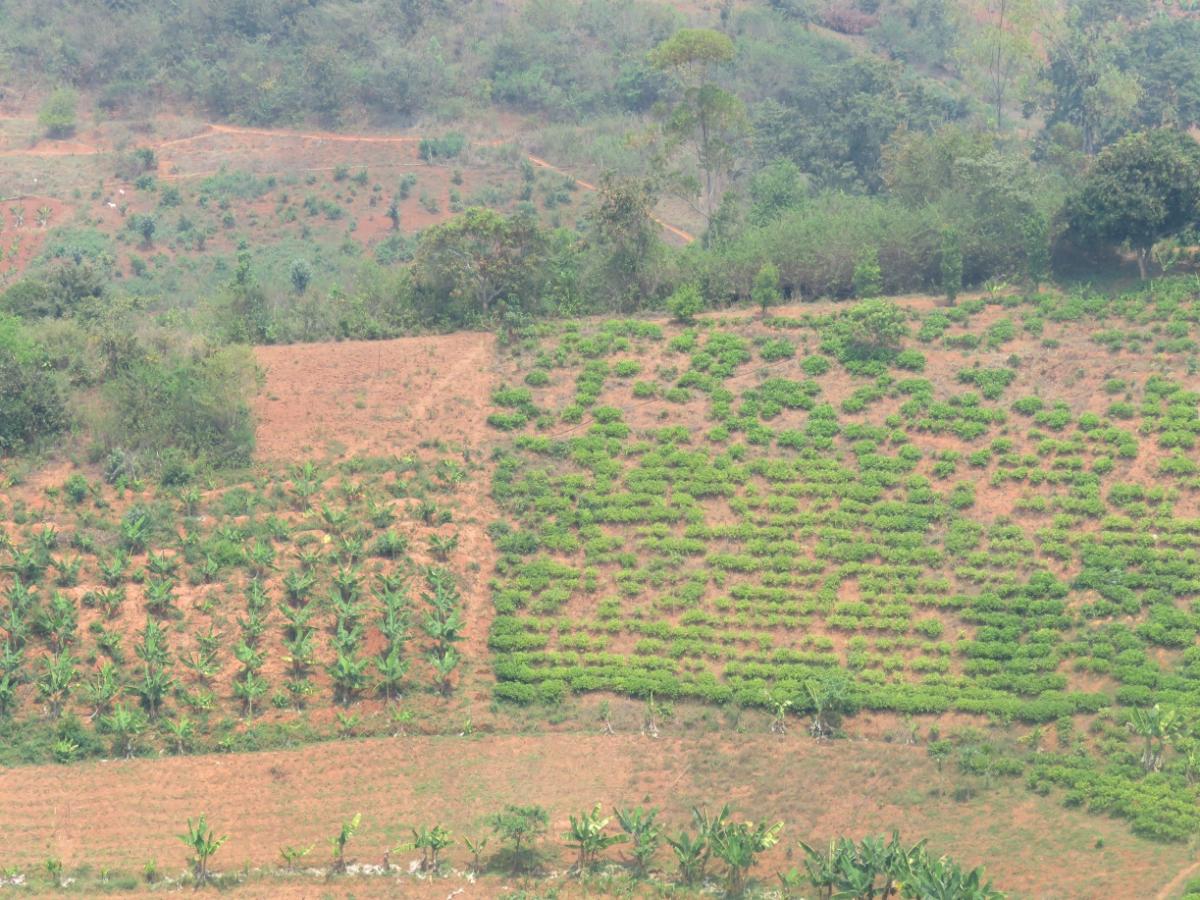 A smallholder farmer plot with bananas and tea bushes in the Honde Valley in Mutasa district in Manicaland.
Paprika Production
Zero one Africa is linked to over 100 small holder farmers growing paprika in Hurungwe, Mberengwa and Mutambara communal areas.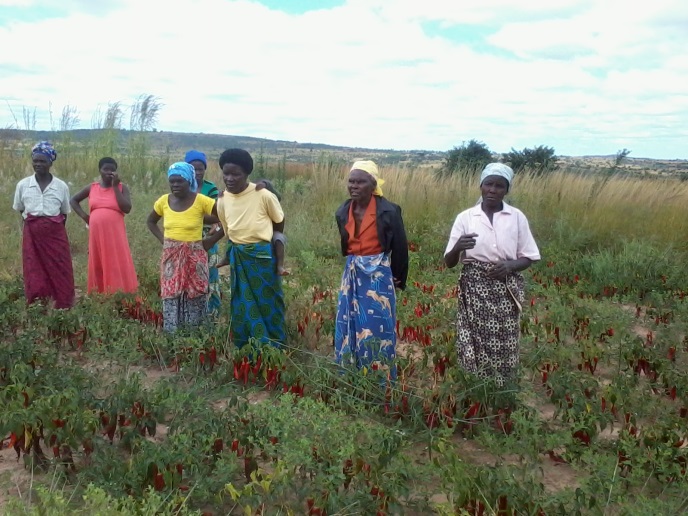 A CREATE Fund beneficiary, Zero One Africa, is contracting smallholder farmers in Kapfunde communal area in Hurungwe district to grow Paprika. 
Sugar Production
In the Lowveld, close to 900 smallholder farmers have ventured into sugarcane production as out growers for Hippo Valley.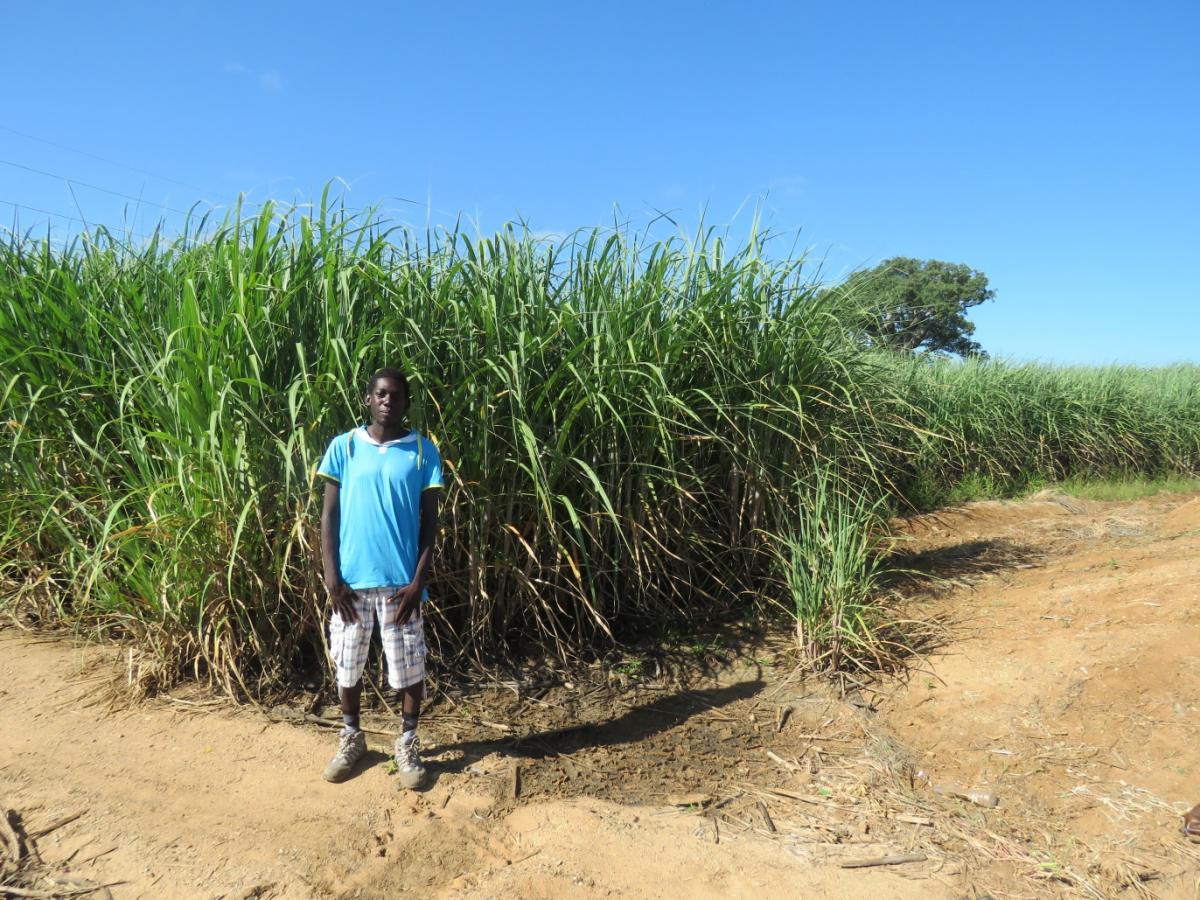 A young smallholder sugarcane grower in the Mkwasine Estate. He grows sugarcane on a 11.4 hectare plot.
Horticulture Production
About 1000 smallholder farmers with access to water resources are engaging in production of horticultural crops such as vegetables for sale to companies such as African Preserves and Selby Enterprises who have accessed the Fund through disbursing financial institutions.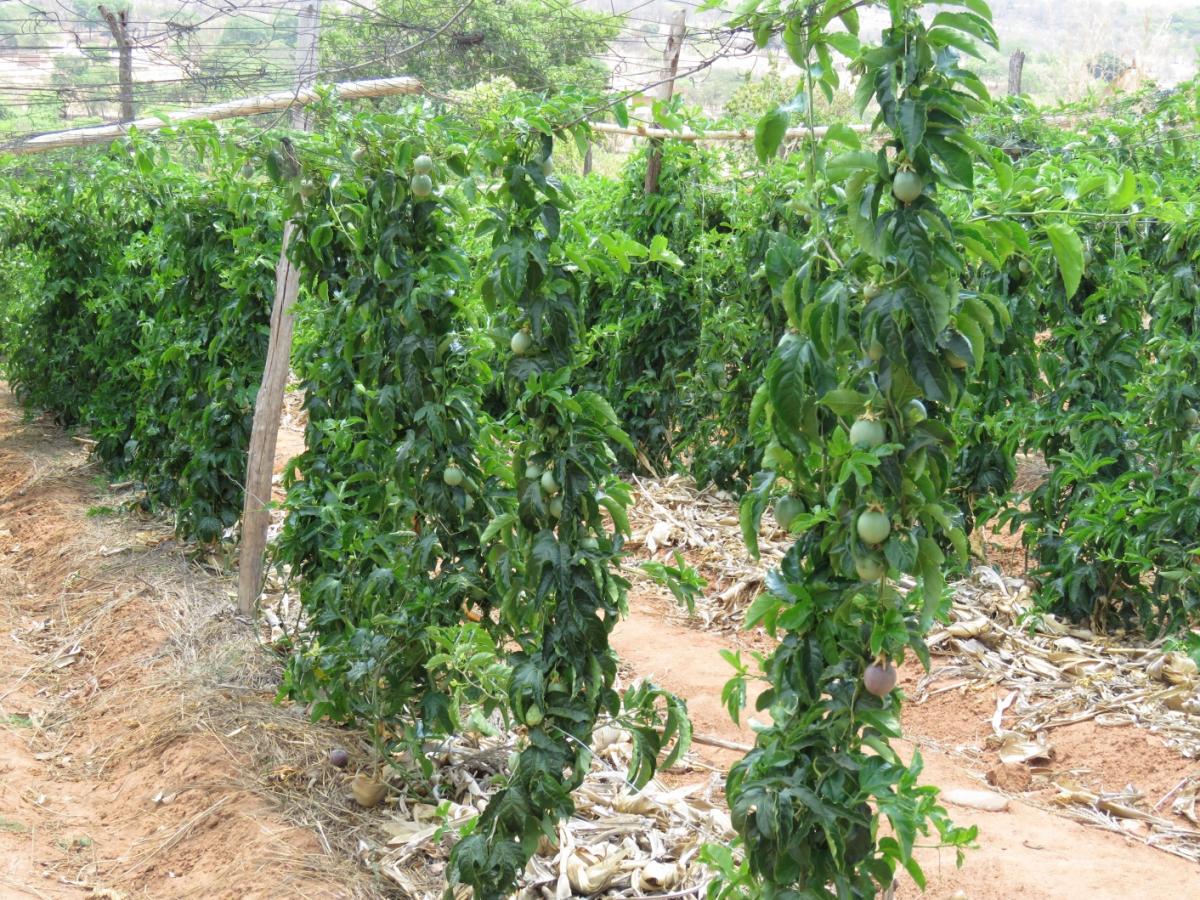 A granadilla plot in Domboshawa grown by a smallholder farmer. The fruit is supplied to African Preserves.
Poultry Production
Several companies in the poultry industry have accessed the CREATE Fund. These have benefitted over 14,000 small holder farmers in various parts of the country. Companies such as Novatek Animal Feeds, Drummonds Chickens and Profeeds.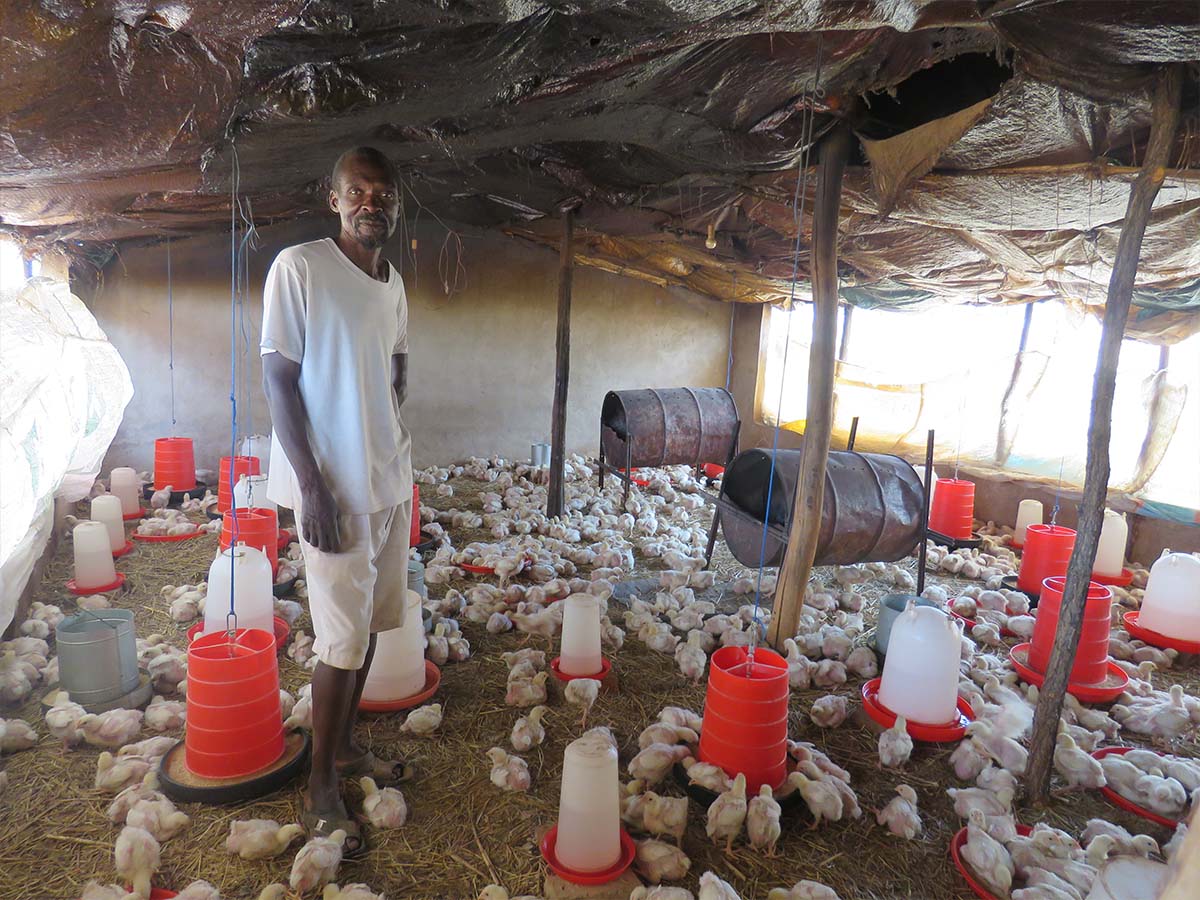 Smallholder farmer growing broiler chickens under contract arrangements with Drummonds Chickens . The farmers accessed funding from Success Microbank.
For Impact stories on video click on this link